The apparitions of
GARABANDAL
BY
F. SANCHEZ-VENTURA Y PASCUAL
---
Picture Album
Page 204
---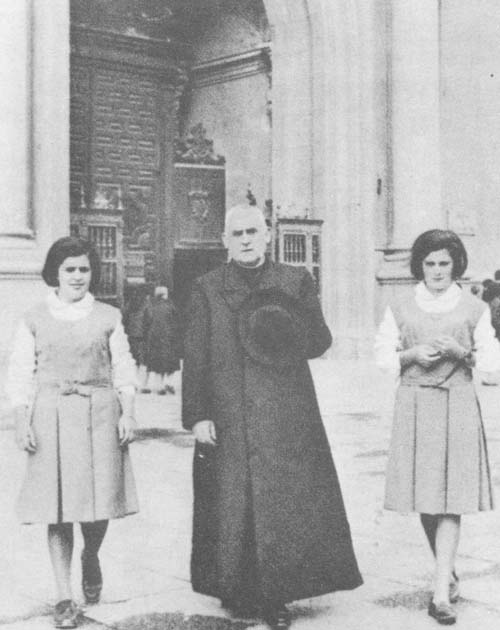 Mari-Loli and Jacinta with Father Luna,
leaving the Basilica of Our Lady del Pilar in Saragossa
(Oct. 1965).
Significant Lines of Conchita's Prayers
January 1, 1967
LORD, I pray for those who are spreading the message,
For those who do not accomplish the Message
For those who completely refuse the Message
Lord, I ask that your Message be spread,
Always, and more and more.

1967. . . The four young girls will remain in the village for the summer until the beginning of October. Conchita had expressed the wish to return to school in August, but her mother prefers that she spends her vacation at home. Conchita suffers from ulcers, Jacinta, from tuberculosis of the lungs and Mari-Loli's condition is not too good.