---
Next
Page
---
Previous Page
---
Previous
Chapter
---
---
Home
---

The apparitions of
GARABANDAL
BY
F. SANCHEZ-VENTURA Y PASCUAL
---
Chapter Twelve
CONCLUSIONS
Page 177
---
realizes that, if the phenomena at Garabandal are confirmed, as we expect them to be, then Mary's triumph will be all the greater, the Church will have given us an admirable lesson in holy prudence, and God's enemies will have no grounds for their attacks which customarily speak of "comedies artfully arranged in advance with the help of the clergy."
And, if the phenomena are not confirmed, the Commission in question will have rendered the Church its greatest service.
Let us then leave the issue of Garabandal open and wait till Heaven and future events, which will speak more eloquently than we can, bring the issue to its close. For the time being, and in a spirit of respectful anticipation, we shall continue to put our trust in the Virgin Mary; we shall humbly pray Her to enlighten our minds and to kindle the flame in our hearts, so that we may fulfill the Message, by making it the guide of our life and the source of inspiration of our apostolate.
.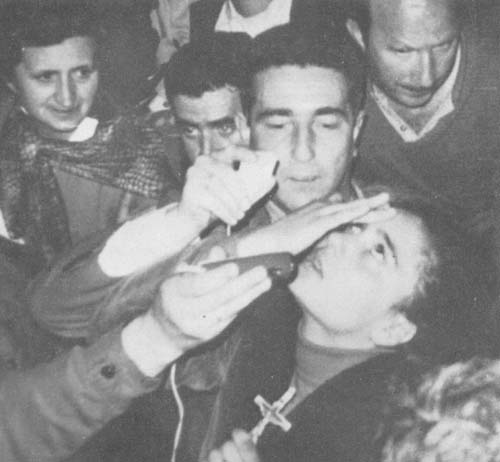 June 18, 1965: Conchita in ecstasy makes the sign of the Cross.