The apparitions of
GARABANDAL
BY
F. SANCHEZ-VENTURA Y PASCUAL
---
Chapter One
REASONED ARGUMENTS TO FAN THE FLAMES OF OUR FAITH
Page 29
---
at Garabandal. Continual raptures, supernatural locutions, ecstatic falls and walks, cases of levitation, Holy Communion administered by an Angel—the Holy Eucharist being visible in one case when the miracle was duly announced in advance by the visionary—colloquies, etc. And, to cap it all, the announcement of a future public miracle, together with some details of the circumstances in which it will take place . . . For the Garabandal story is far from ended . . .
What IS Happening at Garabandal?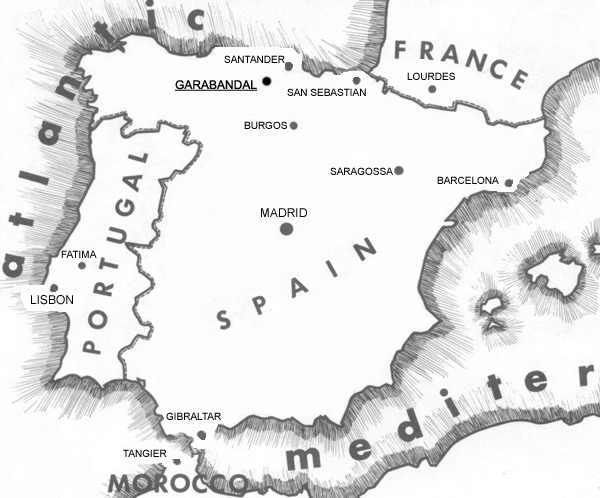 Map of Spain, showing the location of Garabandal.